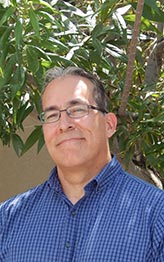 Frank René López
Executive Director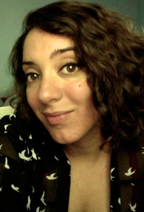 Britnee DiLorenzo
Administrative Assistant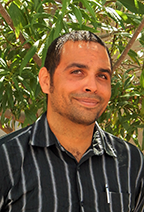 Michael Radtke
Program Coordinator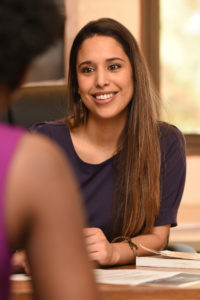 Vanessa Raquel Mendez
Community School Coordinator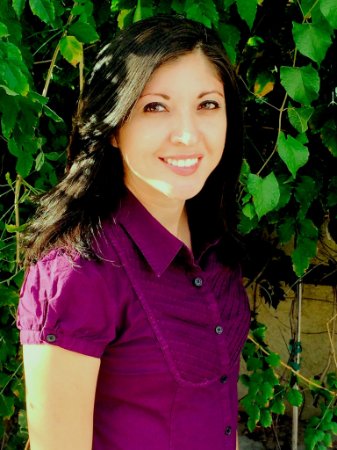 Lynda Garcia
Communications Coordinator
Frank René López is the Executive Director of Ngage New Mexico. He has over 20 years working with nonprofit and community organizations. His experience in capacity building includes: strategic planning, leadership, board development and social enterprise. His experience as an attorney and CPA includes working for some of the largest firms in the country. He is a "teacher" at heart. He has delivered hundreds of workshops and has taught at several universities, including the University of California at Berkeley, Golden Gate University, UTEP Texas Tech University School of Law and recently at New Mexico State University (teaching high impact nonprofit organizations). His work has provided extensive public speaking opportunities. He has delivered presentations all over the country including Washington D.C., Atlanta GA, New Orleans LA, Dallas, Houston TX and Palm Beach CA. Speaking topics include: Nonprofit Sustainability, Social Entrepreneurship, Community Partnerships and "Education & Diversity." Lopez has published articles in the areas of Corporate Social Responsibility and Teaching Race & Law.He is also a Coach/Mentor for the W.K. Kellogg foundation. He has a BBA in Accounting from the University of Texas at Austin and a JD from the University of California at Berkeley School of Law. He is licensed to practice law in Texas and California.
Martha Toltecatl is the Executive Assistant for Ngage New Mexico. Martha has worked in the non-profit sector for the past 24 years in a number of areas with an emphasis in Administration. Martha also has a passion for volunteering and has volunteered in the past with the Elderly population, Hispanic Scholarship Foundation, soup kitchens, and most recently at the Whole Enchilada Festival. She is originally from Milwaukee, Wisconsin and has made Las Cruces her home. Martha is currently attending New Mexico State University.
David Greenberg is the Assistant Director at Ngage New Mexico. Prior to this role, David taught US and world history at Gadsden High School in Anthony, New Mexico, and coordinated the student council and student leadership team at Gadsden High. He is also Vice-President of the Anthony Chamber of Commerce. Before moving to Southern New Mexico, David lived in Washington, DC and worked for the Civil Rights Practice Group of the DC-based law firm Cohen Milstein Sellers & Toll. David has a BA in Communications, Legal Institutions, Economics, and Government from American University in Washington DC. He also studied Philosophy, Politics, and Economics at Oxford University as a visiting student, and received his teaching certification from Santa Fe Community College in New Mexico.
Michael Radtke Is a Las Cruces native and a New Mexico State University graduate. What drew Michael to Ngage New Mexico was the strengths Ngage offered in capacity building and community organizing. He works closely with Early Childhood Education Organizations and is involved in the County wide plan for Early Childhood Education. Some of his other interests include playing bass and riding his bicycle through Mesilla and the surrounding areas.
Britnee is a New England native who moved to Las Cruces 2 years ago as a new graduate. She received her Bachelor's in Philosophy and Psychology from the University of Maine, where she was actively involved in several organizations such as Philosophy Across the Ages and Philosophy Club as Outreach Coordinator, as well as working with other students to establish the Philosophy Department's Peer Writing Group. Britnee has a wide variety of academic interests including phenomenology and its practical applications, intersectionality, and music history. As a strong believer in a multidimensional approach to solving longstanding issues of poverty and social injustice, Britnee was drawn heavily to Ngage New Mexico's innovative mission of bringing separate local organizations together to achieve common goals to benefit the local community and its members, particularly in Early Childhood Education. Administrative assistant
Vanessa Raquel Mendez is the Community School Coordinator of Ngage New Mexico currently serving Lynn Middle School. She aspires to inspire the community, to come together and looks forward to being a part of the positive changes our community seeks. She graduated in 2016 from New Mexico State attaining a Master of Arts in Communication Studies with minors in Educational Leadership Administration and Communication and National Security. Upon graduating she became an adjunct instructor New Mexico State University. In 2013, she graduated from New Mexico State University with a Bachelor of Arts in Communication Studies and Foreign Languages. All her academic accomplishments began at Dona Ana Community College. During her undergraduate studies, she had the opportunity to study abroad for a year exploring Europe and South America. During her time, abroad she did internships and volunteer work serving to provide a resource for children of lower-economic households. Vanessa has been very involved both in DACC, NMSU, and the Las Cruces community. She has a heart to serve her community and make a difference. What captivated me about Ngage NM was the fact that they focus on researching the issues and bring people together to find solutions that work.
Lynda Garcia is the Communications Coordinator at Ngage New Mexico. She was raised in Las Cruces, New Mexico and has a passion to assist her community through her work. In 2009 she graduated from New Mexico State University with her bachelor's degree in Education. She has taught multiple subject areas in grades k-12, including: information literacy, language arts, history, algebra, technology and cooking. In 2014 Lynda received her master's degree in Corporate Communication and Public Relations from Sacred Heart University in Fairfield, Connecticut. After years as an educator in New Mexico, Connecticut and Texas, the mission and values of Ngage New Mexico attracted her to work collaboratively to improve education in Doña Ana County.