Ways to Give – Let's Help Our Community Grow!
We accept online donations through PayPal.
Whether you prefer to make a gift by mail, or stop by and drop it off.  Please make your check payable to "Ngage New Mexico" or "Ngage NM".  You can find us at: Ngage New Mexico 3880 Foothills Rd., Ste A Las Cruces, NM 88011
To donate items for our Events or Auction, please call (575)521-1957. We will need your Name and Contact Information (Address, Telephone Number &/or Email) as well as item description.
Please consider remembering Ngage New Mexico in your Will.  Bequests are a wonderful opportunity to share your legacy.  Other ways to contribute include beneficiary designations (life insurance and retirement plans) and securities.  Gifts of securities can provide a current income tax deduction as well as relief from long-term capital gains tax.  If you are making a "Planned Gift" to Ngage New Mexico and need assistance in preparing your Will, please contact us for more information.
Donations made to Ngage New Mexico are tax deductible to the full extent allowed by law.  Please check with your accountant to verify you are receiving the appropriate tax deduction allowed. 
---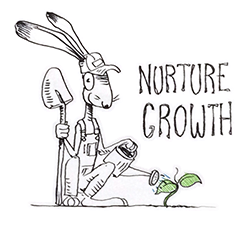 Alejandro Lugo
Member
I am very excited to be a member of the Board of Directors of Ngage New Mexico. My goal is to enrich the mission and ideals of Ngage NM through my 30 years of expertise and experience in higher education, both as a college professor and administrator as well as a cultural anthropologist with expertise in the U.S.-Mexico borderlands. I was professionally trained and educated in three universities (including Stanford Ph.D. '95 and NMSU B.A. '85) and I have taught at four universities across the nation, including the University of Illinois and Arizona State University. Currently, I am Affiliate Faculty of Anthropology at New Mexico State University, where I was awarded the 2019 Star of Arts and Sciences by the College of Arts and Sciences.
In addition to being a graduate of NMSU, I also graduated from Mayfield High School (Class of 81). As a member of the Ngage Board of Directors, this is the first time that I am able to serve my home State of New Mexico, particularly my beloved Doña Ana County. In the summer of 2018, I decided to move back to Las Cruces in order to contribute as much as I can to the success of all the local youth who belong to the local communities that helped me become the person, professional, educator, author, and senior scholar that I am today.